ACCOMODATION
Make yourself at home in one of 60 air-conditioned rooms featuring refrigerators and LCD televisions. Access to various European channels are provided for your entertainment, while complimentary wireless Internet access keeps you connected. Our luxurious suites offer private bathrooms with a Jacuzzi. Conveniences include phones, safes and a rich buffet breakfast.
About us
Hotel ANTAG with its unique, friendly, relaxing atmosphere appeals to all ages, and it is not hard to see why. Set in the Adriatic Sea, on the "Shengjin Riviera" a region full of beauty and history, where the omnipresent sea has created a fascinating coastline and a mild microclimate. Factors, which combined with easy access to the historical city of Lezha and Shkodra, make this hotel a hidden gem within the tourism scene of Northern Albania.
Hotel ANTAG is an ideal retreat for family escapes. The magnificent Beach bar and lounge and the extensive range of facilities make this the ideal choice for whatever type of holiday you choose. A wide range of sport and leisure activities are available. Our restaurant is open daily all day, serving guests and members with fresh seasonal produce whilst our bar and lounge serves drinks and snacks throughout the day.  Experience Albanian heritage, fish and seafood specialties, sandy beaches and your favourite water sports at Hotel ANTAG.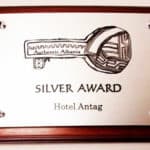 Hotel ANTAG eshte vleresuar me kete cmim nga Albanian Tourism Association ATA per standartet dhe cilesine qe ofron. Ky cmim eshte celesi ne duart tuaja qe te ndiheni gjate pushimit ne ANTAG si ne shtepite tuaja.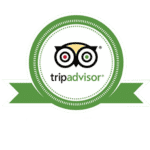 I had a great time in this hotel. The staff was very good and helpful. I loved the structrure and how the owners had furnished the hotel. The rooms were very good size and very clean. Clean towels every day and sheets every couple of days. The food was exellent and the hotel had his privat beach. My children loved the play ground and the pools. The only negative thing I would mention is the mosquitos, because of the location, just don't forget to use lotion when you leave the hotel. -- AniLondon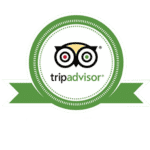 Sono restato in questo hotel per 10 giorni. E devo dire che mi sono trovato molto bene ,sia per il confort dell hotel, ma anche per il ristorante; in cui si possono gustare tante prelibatezze .In più l' hotel e dotato di una grande piscina con acqua di mare. -- Enki R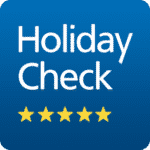 Wir waren 1 Woche im August als Familie in diesem Hotel und können es uneingeschränkt weiter empfehlen. Die Freundlichkeit,Höflichkeit und Zuvorkommenheit des gesamten Hotelpersonals hat uns sehr beeindruckt und wir werden allein aufgrund dessen gerne wieder kommen. Das Essen ist sehr vielfältig, schmackhaft und von sehr guter Qualität.Die Zimmer sind geschmackvoll eingerichtet und die Sauberkeit lässt nichts zu wünschen übrig.Hervor zu heben ist auch die sehr gute Strandlage ( ein paar Schritte aus dem Hotel heraus und man befindet sich am Strand) und die überall sehr entspannte Atmosphäre im gesamten Hotel,die wir als sehr wohltuend empfunden haben. Wie eingangs erwähnt können wir dieses Hotel guten Gewissens absolut weiterempfehlen und freuen uns bereits jetzt schon darauf,unseren nächsten Urlaub dort verbringen zu dürfen. -- Mensur